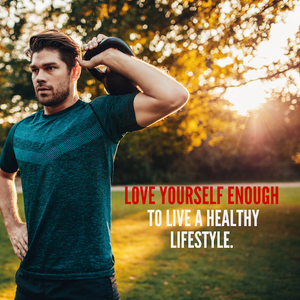 Synergy: 5 Ways to Support your Immune Response
Vitamin D3
Vitamin D has many more functions besides supporting bone and brain health. Vitamin D plays an important role in maintaining our body's defenses. Vitamin D deficiency is associated with increased autoimmunity as well as an increased susceptibility to infection. Vitamin D has numerous effects on cells within the immune system and supports the immune systems adaptive response.
Turmeric
Turmeric Extract is one on of nature's most promising immune enhancers. Traditionally studied in Ayurvedic traditions in India, it has several beneficial properties like anti-oxidant, analgesic, anti-inflammatory and antiseptic activity. Growing studies from around the globe have continued to discover new modes and functions in its interaction with our immune system.
Alpha Lipoic Acid
Αlpha-lipoic acid is a naturally occurring antioxidant in human body and has been widely supplemented with as an antioxidant. Accumulating evidences suggested that α -lipoic acid might have immunomodulatory effects on both adaptive and innate immune systems. The benefits of Alpha Lipoic Acid have been evaluated in various studies. Research suggests that the benefits of Alpha Lipoic Acid goes beyond protecting the body on a cellular level by supporting our bodies immune response.

Mushrooms Formula
Healing traditions from around the globe have prized mushrooms for their beneficial effect on the human body. Some of these of mushrooms were found to support the bodies response to pathogens, stress, inflammation, depleted energy levels, and imbalances. Today, with the help of modern science, various compounds found in these mushrooms, such as beta glucans, are being studied across the globe for their immune modulating properties. Other compounds, such as glutathione, provide powerful antioxidant support down to the cellular level. Besides enhancing our immune response and providing powerful adaptogenic support, the prebiotic properties of these highly regarded group of mushrooms help us maintain a healthy balance of microorganisms found in the gut. Mushroom formula combines the best varieties of these mushrooms in a highly absorbable, extract form.

Immune Formula
Immune Emergency provides a comprehensive immune enhancing formulation designed to deliver key nutrients alongside a powerful combination of botanical extracts. In recent history, researchers around the globe have been uncovering the relationships between nutrient deficiency and the bodies ability to defend itself. Key ingredients, such as Vitamin C, E, B6, glutamine and Zinc supports the bodies systems down to the cellular level. More recently, dramatic discoveries have come to light showing the correlation between our gut ecology and our immune response. Lactobacillus Acidophilus has undergone numerous studies demonstrating its effectiveness in supporting balance in these systems. Furthermore, after centuries of effective use, botanical extracts provide unique functions and synergistic benefits to our body's response and ecosystem. Carefully produced extracts from Elderberry and Turmeric concentrate the compounds shown to be of benefit to the body's immune response. Micronized powders from Echinacea and garlic help ensure delivery and absorption and assimilation.
Changing environments and increased exposure to to unwanted elements require for us to take immediate action. Thankfully, with key advancements wellness, we are able to combine best science and nature has to offer, and supports our bodies ability to adapt to the growing demands.
---